395 Notes Listed






Jhon Ph: 214-769-9936

Currency Census:
-1929 FRBN Star Notes
-$500 / $1,000 Star Notes
-$5,000 / $10,000 Notes



The Bureau of Engraving and Printing's (BEP) takes you to the official government site of the BEP for some interesting information and facts on all of our US currency.
US Papermoney will take you to a site that is full of information on everything you ever wanted to know about our US currency. Almost everything anyway. Very cool site!
The American Numismatics Association (ANA) is a professional organization for those who want to further learn about US coins and currency.
PMG and PCGS are the only two TRUE independent currency-grading services available. I highly recommend these two companies for those of you who want to get their currency certified and graded for insurance purposes or simply, a peace of mind.
If you want to chat with other collectors and dealers, visit the Collectors Universe Currency Forum


There are currently no news or show reports for the past 10 days.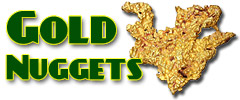 View the super-size gold nugget gallery with lots of pictures and information about the gold nuggets.


Interest Free Layaway Program
We could not have made it more simple to help you get that coin or note and make it your own. 30% down, 30% in 30 days and the remaining balance in 60 days.
5% restocking fee for returns.


Need to contact us quickly? Send us an email by Clicking Here.


It has never been a better time to consign to Jhon E. Cash. Click Here for all the information you'll need to get your currency/coins sold and top dollar for them in your pocket.





There are currently no blogs for the past 10 days.


Learn all about who operates the Jhon E. Cash website. Read Here


Click Here to answer all of the questions you may have about us, how to purchase, how to consign, ect.


Lost? Find your way with the sitemap with links to all the pages on this website. Sitemap



PMG and PCGS Currency Grading Standards
PCGS and NGC Coin Grading Standards
Jhon E. Cash Collection Part I Catalog Download (.PDF)
Benny Binion Article Published in Greensheet by Jhon E. Cash
(April 2015 .PDF)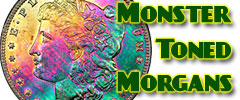 View the largest and ever expanding gallery of high-end and Monster rainbow toned Morgan dollars, an informational guide on how to tell natural vs. artificial toning, learn to price toned Morgans, view auction results of rainbow Morgans, and view what characteristics to look for in high-end toned rainbow Morgan dollars.




If YOU have these currency notes or coins, WE want to buy them. Over 1000 of our clients post their want lists Right Here. Dealers may also find this useful.


Sign up to experience the full benefits including: Newsletters, market updates, purchasing abilities, invoice tracking, downloading photos of purchases, and more. Click Here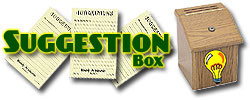 Click here to send us suggestions about how we can make our site better. Have an idea for a cool feature you want to see implemented? Tell us.


There are currently no blogs for the past 10 days.



Here you can find interesting articles, videos, and research tools for coins and currency. We are constantly adding more links and articles to enlighten collectors. Click Here


Jhon E. Cash Currency, Coins, and Collectibles is an eBay presence with 100% positive feedback. We offer weekly auctions and professional listings to get your consignments noticed on a grand scale. Read more about it.

46 Coins Listed






Coin Price Guides:
PCGS Online Prices-
Heritage Archives-
Teletrade Archives-



NGC - Numismatic Guaranty Corporation is based out of Sarasota Florida and is one of the top 2 grading companies for US Coins, Patterns, and Medals. It is one of the two preferred grading companies by Jhon E. Cash.
PCGS - Professional Coin Grading Service is based out of Newport Beach, CA and is one of the top 2 grading companies for US Coins, Patterns, and Medals. It is one of the two preferred grading companies by Jhon E. Cash.
US Mint - The US Mint is where you can get information regarding modern US coins and can order directly from the US Mint.
Collectors Universe Coin Forum - This is the pulse of the Numismatic market.