3/30/2015 - Baltimore- Well I must say that the currency market is alive and kicking big time. I arrived in Baltimore Wednesday evening and it was very cold, for a Texas boy anyway. Setup for dealers was Thursday morning at 8: am and I was there bright and early. There was a big turnout for dealers and the bourse floor was packed at 10:00 am for the opening ceremonies. The crowd was consistent and a lot of selling, buying and trading was taking place. As I always do I ask many of the dealers how the show was going for them and the overwhelming response was positive. There are always a few dealers who were having a bad show, but these are mostly the same ... (Read More)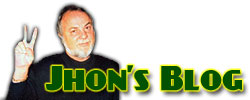 3/30/2015 - Baltimore- Well I must say that the currency market is alive and kicking big time. I arrived in Baltimore Wednesday evening and it was very cold, for a Texas boy anyway. Setup for dealers was Thursday morning at 8:00 am and I was there bright and early. There was a big turnout for dealers and the bourse floor was packed at 10:00 am for the opening ceremonies. The crowd was consistent and a lot of selling, buying and trading was taking place. As I always do I ask many of the dealers how the show was going for them and the overwhelming response was positive. There are always a few dealers who were having a bad show, but these are mostly the sa ... (Read More)


Fr.-1935 1972 $2 Clev. ( Dbl Serial #- 4 Known)Ser. # D17307920A PMG-64EPQ - $13,500



Click Here for answers to ALL of your questions regarding Payment, Shipping, How to Order, How to Use the Website, and More...


Click Here to view all of the currency that we've sold since the website was launched in January 2010.


Not quite sure how currency is graded? Click Here to view how the experts assign grades and appraise the condition of currency notes. See what the experts look for when determining ultra-high grade notes and get insight into determining whether or not your note is uncirculated.


Click Here to view all of our available currency related supplies to assist in your collecting. If what you are looking for is not listed, please contact us and let us know what we are missing. We are constantly adding new products to our supply inventory and want your opinion for new items.